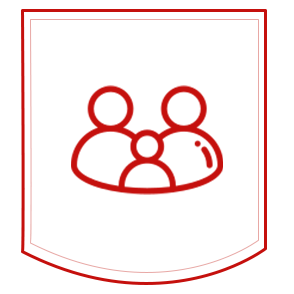 Premarital Agreements in North Carolina
Prior to marriage, potential couples may choose to establish how common marital concerns such as division of property, alimony, and estate planning are addressed when their marriage ends.
Under the Uniform Premarital Agreement Act, a premarital, sometimes referred to as "antenuptial," agreement is between prospective spouses made in contemplation of marriage and to be effective upon marriage. Simply put, a premarital agreement spells out the rights and obligations of the parties regarding their property during and after the marriage. It is a legal instrument that allows people who are considering marriage to set out the rules that will govern their property, debts, income, expenses, and almost anything else during their marriage and thereafter.
Premarital agreements are not uncommon, regardless of the parties' financial situations. The couple may benefit by resolving specific needs and wishes ahead of time, ideally eliminating future differences over finances or the financial status of children or protecting a family business.
Components of the Agreement
In crafting premarital agreements, spouses have the freedom to contract about any of the following:
The rights and obligations of each party with respect to any of their property;
The right to manage and control property;
The disposition of property upon their separation, divorce, death or any other event;
Modification or elimination of alimony or post-separation support;
Making a will or trust to carry out the agreement;
What to do with a life insurance policy;
Almost anything else as long as it isn't illegal or against public policy.
One thing the couple cannot resolve in a prenuptial agreement is child support. The Uniform Premarital Agreement Act specifically prohibits any premarital agreement from adversely affecting the right of a child to support.
Formalities and Enforcement
In order for a premarital agreement to be valid in the state of North Carolina, certain formalities must be observed. A premarital agreement must be in writing and signed by both parties. It can only take effect upon the marriage of the parties. Spouses may change or revoke their premarital agreement after marriage.
The agreement must be voluntary and the parties may each make fair and reasonable disclosures of their property and debt, or choose to waive the right of disclosure. If either party later claims the agreement was unconscionable or grossly unfair when they signed it, they may challenge it in court. To succeed in that challenge, the party must also show that they:
Were not provided a fair disclosure of the property or debt of the other party;
Did not waive their right to disclosure of the property or financial obligations of the other party beyond the disclosure provided; and
Did not have and could not have had knowledge of the property or debt of the other party.
If the marriage is later declared void, the premarital agreement will only be enforceable to avoid inequity..
Hire Experienced Lawyers
People seem more willing these days to discuss premarital agreements. They can be effective to handle the changing and growing complexities of married life. Premarital agreements can be a means to protect what is yours. Others consider the premarital agreement as a way to show transparency and honesty before exchanging vows. In any event, premarital agreements can help you reduce conflict, confusion, and other challenges in your marriage or subsequent divorce or separation.
If you are considering a premarital agreement, the seasoned North Carolina family lawyers at Wilson, Lackey, Rohr & Hall, P.C. will assist you in creating and executing it. Our reliable and professional attorneys are available for you. If you cannot drop by or are uncomfortable doing so, we can meet you by telephone call or virtual conference.