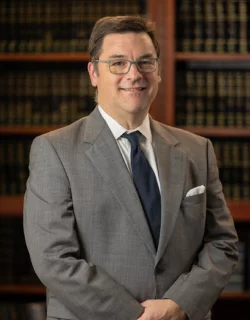 Primary Areas of Practice: DWI, Criminal, Family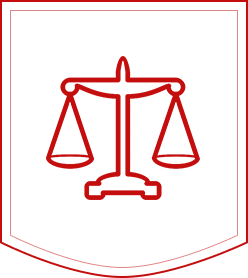 Meet Timothy J. Rohr
Timothy J. Rohr, also known as TJ, devotes much of his practice to DWI, traffic, criminal, and family law. He also serves as the attorney for the City of Lenoir, handles general civil litigation, and has argued cases before the North Carolina Court of Appeals and the North Carolina Supreme Court.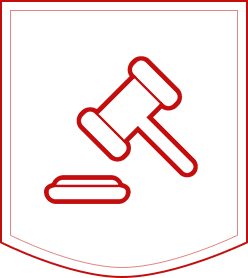 Education
Timothy J. Rohr attended the University of North Carolina at Chapel Hill for undergraduate ('91) and law school ('94).
Professional Career
Timothy Rohr has practiced in Lenoir and Caldwell County since 1994. He has defended thousands of criminal cases in district court, ranging from DWIs and assaults to drug possession and larcenies. He has represented hundreds of people charged with felonies, from cocaine possession and breaking and entering to drug trafficking and murder. He has handled motions to suppress, probable cause hearings, DMV hearings, and appeals to the North Carolina Court of Appeals and the North Carolina Supreme Court.

Additionally, he has litigated child custody and child support and defended juveniles in delinquency court. Timothy Rohr has taught continuing legal education courses statewide and locally regarding criminal, DWI, and juvenile delinquency matters.
Recognitions & Associations
Mr. Rohr is licensed in North Carolina, with the Fourth Circuit Court of Appeals in Richmond, VA, and the United States Supreme Court. He was a member of the Lenoir City Council from 2003 to 2019 and has been the attorney for the City of Lenoir since that time.

He has served as President and Vice President of the Caldwell County Bar Association. He has been a member of the North Carolina League of Municipalities Legislative Action Committee from 2007 until 2013 and the National League of Cities Finance, Administration, and Intergovernmental Relations Committee since 2012.
Personal Life
T.J. has been married to his wife, Lisa, since 1991. They have two children. T.J. enjoys running 5ks, 10ks, and half-marathons. His hobbies include playing board games and card games, watching movies, reading Shakespeare, comic books, and graphic novels, and playing Rotisserie baseball. He's a fan of the Tar Heels and Chicago Cubs.